Pricing &
Payment Options

What is the Price of a puppy?
Our Puppy prices vary based on breed, pedigree, registration, sex, color and markings. Typically our prices range from $1800- 4000 plus tax.
Here is a breakdown of our pricing structure. Please bear in mind that these prices are subject to 8.25% sales tax of Texas.
Maltese- $3500
Toy Poodles- $4000
Poodle Mixes- $2500
Korean Imported Puppies- $6000
What is included in the price of your puppy?
Generally, puppies are started on potty and crate training before they leave our home.
Temperament evaluation is frequently conducted.
 Puppies will be dewormed thoroughly.
A record of health along with their 1st two rounds of vaccinations will be administered.
A 2-year congenital health guarantee.
30-day free pet insurance through our partner Trupanion.
Registration paperwork (Only for confirmed registered parents)
X-Designer Breeds puppy gold or silver necklace.
 A carefully customized care package to include a blanket with littermates and mom's scent, health records, waste bags, pee pads, plush toys, and much more!
We have very flexible payment methods:
Venmo

: Using the following venmo tag @

xy-marley

or clicking on the following link:

https://account.venmo.com/u/xy-marley

Zelle

: You can choose to pay using Zelle by entering our business phone number

469-478-0569

, or our business email

xdesignerbreeds@gmail.com

.

Credit/Debit Card

: We can send you an invoice by which you can pay suing your card information.

Cash

: We also accept cash for final payment upon puppy pickup or delivery.
You can choose to pay using Zelle by entering our business phone number 469-478-0569, or our business email xdesignerbreeds@gmail.com.
You can choose to pay using your credit or debit card but this does take into consideration a 3.5%  transaction fee.
You can choose to pay using cash upon pick up day.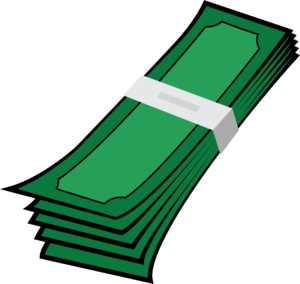 Layaway is essentially an installment payment plan, where you would pay for a puppy over a period of months. 
HOW DOES THIS WORK?
How this works is that your monthly installment would be dependent on the cost of the puppy divided by a payment period of 6 months. Six months is the maximum payment period that would be possible. For example, if the cost of the puppy is $2000, then the monthly installment for each month would be $333. 
WHEN WOULD I BE ABLE TO CHOOSE  & TAKE HOME A PUPPY?
You would not be eligible to choose a puppy until HALF the full price of the puppy has been paid. At that point whichever litter is available you would be able to choose first pick of that litter. If none from that litter meets your needs then you will be automatically moved to the next litter until a selection has been made.
IS THERE A CANCELLATION POLICY?
The cancellation policy is such that, thirty (30) days after the first installment you would be unable to receive a refund. You are eligible for a refund within the 30 days following your 1st installment.
HOW CAN I GUARANTEE THAT I WILL RECEIVE A PUPPY?
You will be signing a contract called "Layaway Payment Option" which will outline all the aforementioned policies and to secure yourself to receive a puppy of your choice after all installments have been paid in full.